Here are some comments from Safeco clients in 2015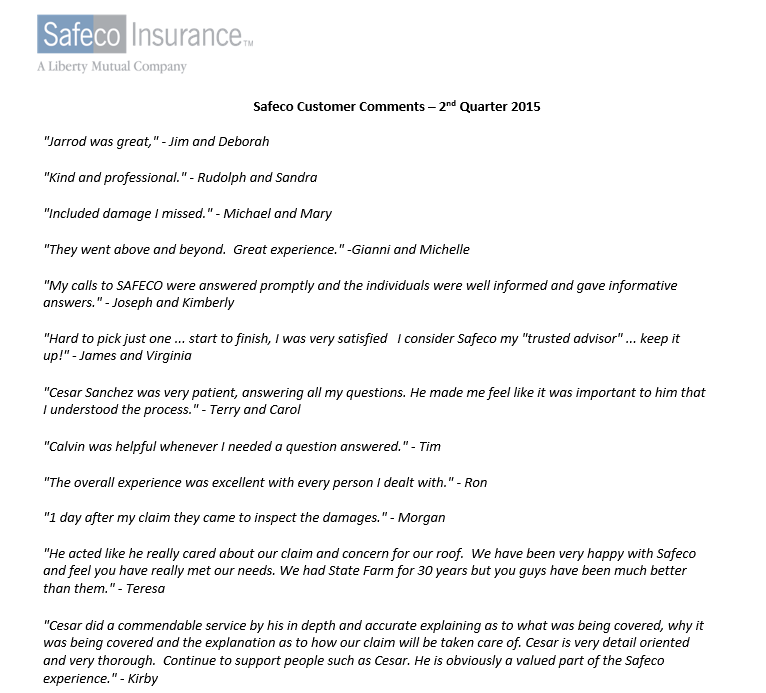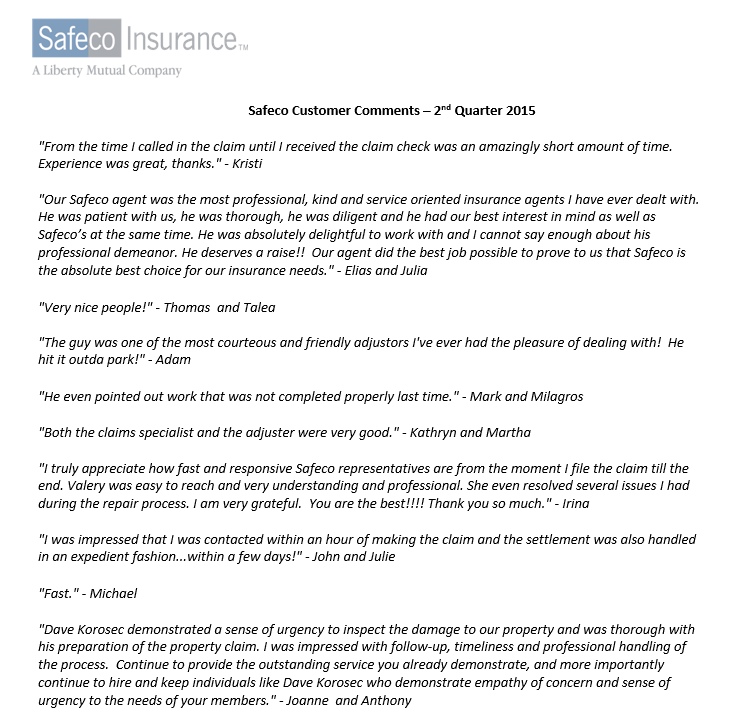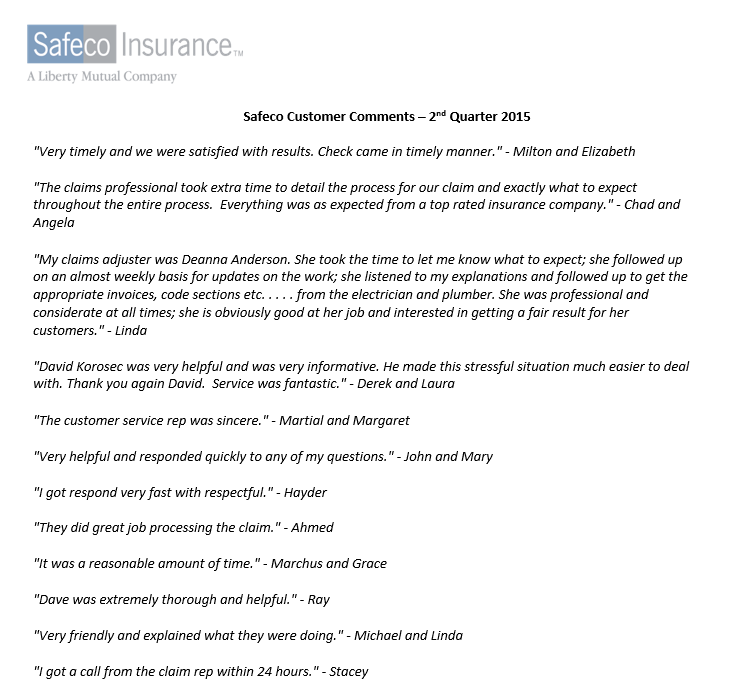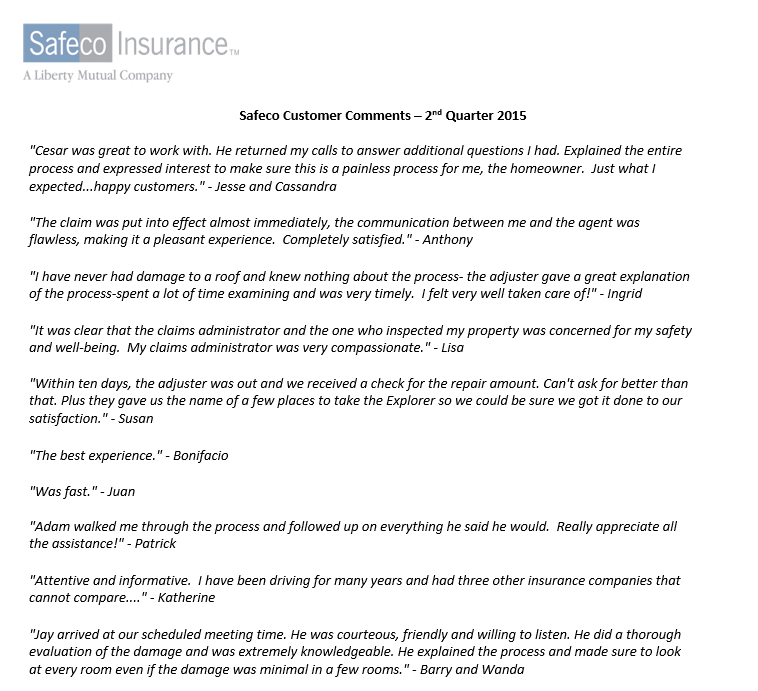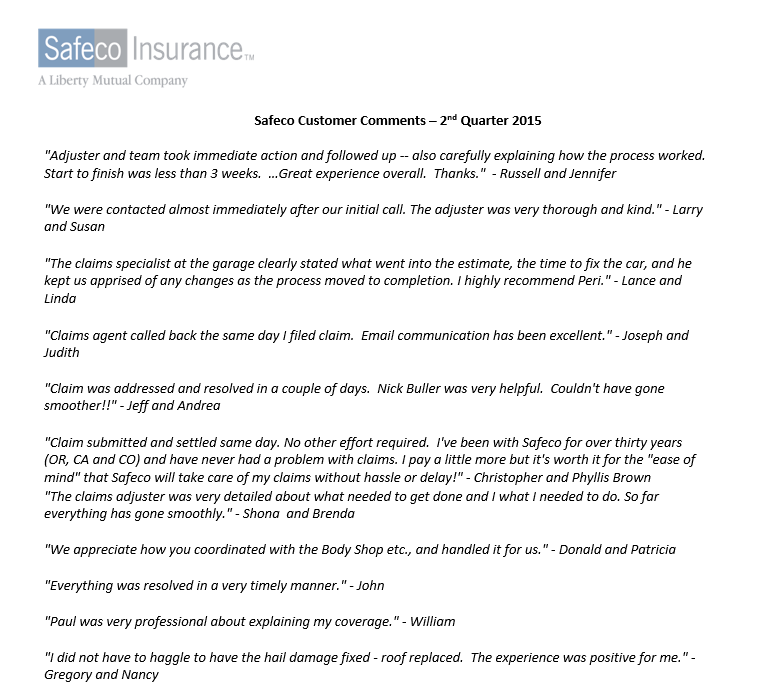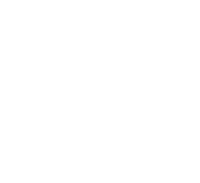 Request Your Proposal Here
Are you ready to save time, aggravation, and money? The team at Denver Insurance Team is here and ready to make the process as painless as possible. We look forward to meeting you!
I had a great experience working with Jim Parra. He was super helpful and professional, and got me set up with new accounts within an...
I've been with Denver Insurance for about 5 years. Jim Parra always returns my emails and phone calls. He makes this part of...
2 months ago
Steve Membership
Paul Schweger has been great to work with. He reaches out to us exactly as often as we need him to, and recently helped...
Jim, Paul, and Joy were great to work with. They got me a quote quickly and made the process easy, highly recommended!
Jim did a great job finding me an affordable quote in a very timely matter. Very professional and helpful each step of the way....
3 months ago
Liam Solomon-Jadd