We don't get the opportunity to grill everyday in Colorado. I came across this article with grilling advice and realized that I know nothing about meat on the grill. I particularly need to avoid so much direct heat and fiddling with the lid. It's just so cool to see how the meat looks in the flames but apparently that's a no-no.
http://www.seriouseats.com/2015/06/grilling-mistakes-and-how-to-avoid-them.html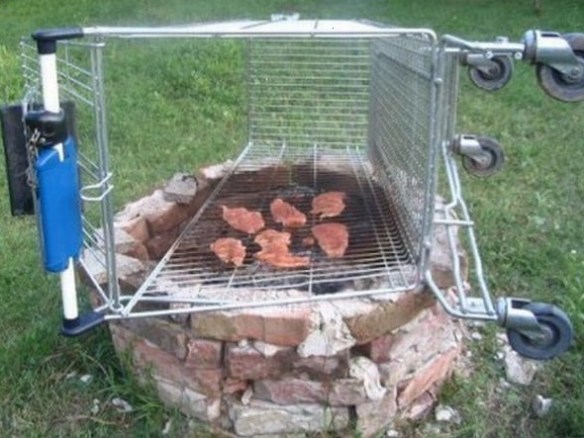 Take a look at this article orrrr you could just be like this clever person.
The best insurance advice when you're on the grill:
Don't leave your grill unattended.
Make sure you have adequate space between the grill and your home.
Make sure you turn off the propane when you're done.
Put the matches, lighter fluid and lighters out of reach of children.
Good luck, Denver! As always, please contact us at 720-446-5566 or Info@DenverInsuranceTeam.com with any insurance questions. Stay safe and keep your house claim free.