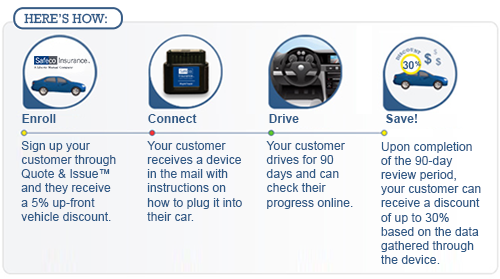 Do you feel like you are a good driver and deserve a discount? Well, now is your chance to save money on your car insurance with SafeCo RightTrack!
Safeco Insurance has introduced a program to reward good drivers in Colorado. SafeCo RightTrack is a telematics device that is easy to use and guarantees 5% savings just for signing up. The small device easily plugs into your car and monitors your driving habits. Driving habits include: stopping and starting patterns, the time of day that you drive and your mileage.
You use the device for 90 days and receive updates online about your progress. The best drivers receive up to a 30% discount on their car insurance.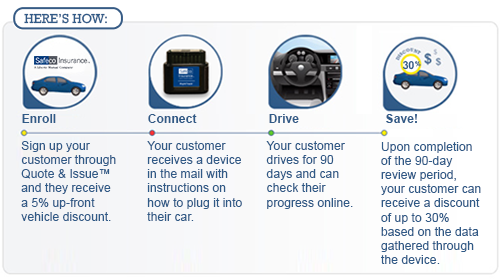 Safeco wants to reward you and not punish you so your rate will not be negatively impacted. With RightTrack, you can't lose and many of our Denver clients are taking advantage of this new technology to get the best insurance rates.
We offer the RightTrack option to all of our SafeCo customers.
Fill out this form to get a free online quote and see how much you can save or contact us today!